Hi friends! Thinking of the lush (ahem) ALCOHOL CONNOISSEURS in your life, and what to do for them this holiday season (besides slipping them an AA pamphlet)? We at the PGC team have put together some fun gift ideas from around the web for your perusal.
Pat's Backcountry Beverages- perfect for backpacking!
This is a real special treat for all the nature lovers in your life. Pats Backcountry created a beer concentrate that you can activate in a special water bottle to have a frosty, carbonated beer while camping or backpacking without carrying any glass or cans - just your water bottle!  They also have all-natural soda concentrates as well, if you're more into making mixed drinks.
https://www.patsbcb.com/store/
Know someone who's always wanted to be a bootlegger? Did you know that Gin is actually just made from steeping herbs such as Juniper Berries into vodka? Now you do! Here's a nifty kit to give to help get someone started!
http://www.uncommongoods.com/product/homemade-gin-kit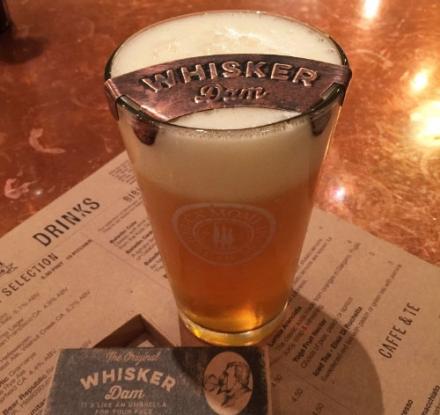 For our mustachioed men, the Whisker Dam keeps your mustache in fine fettle while you enjoy your beverage!
http://odditymall.com/the-whisker-dam-keeps-your-mustache-dry-while-drinking
Don't forget drinking games! Do you like Cards Against Humanity? You'll love this game then. 
https://www.amazon.com/exec/obidos/ASIN/B00V155S46/odditymall0e-20/?ie=UTF8
Feeling crafty? Here are a few DIY ideas that your drinker will love:
You can always make it on something other than a canvas as well. Maybe a block of wood, or maybe even an old box that held your 12-pack last night...
http://www.popsugar.com/smart-living/DIY-Dipped-Shot-Glasses-32357280
Or, show them you REALLY care and make them Kahlua!
http://www.popsugar.com/food/12-Days-Edible-Gifts-Homemade-Kahlua-2624013?crlt.pid=camp.VtlBMmFrGC1f
And don't forget to check out our flasks and flask sets, glassware and bar & wine gifts, all of which will be 10% off starting midnight November 25th until midnight on November 28th. And from 12 am to 12 pm November 25, personalized black matte flasks are only $7.99!
Leave a comment
Comments will be approved before showing up.